SIKA burnabag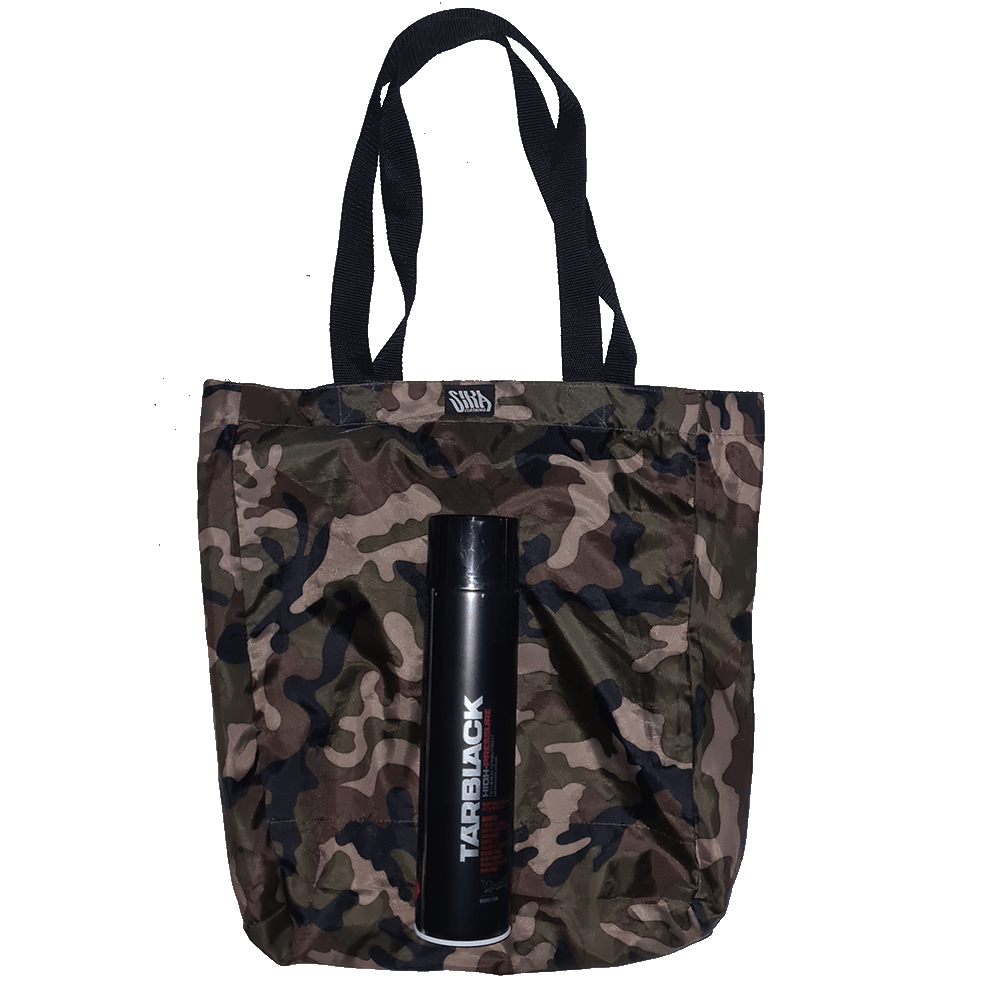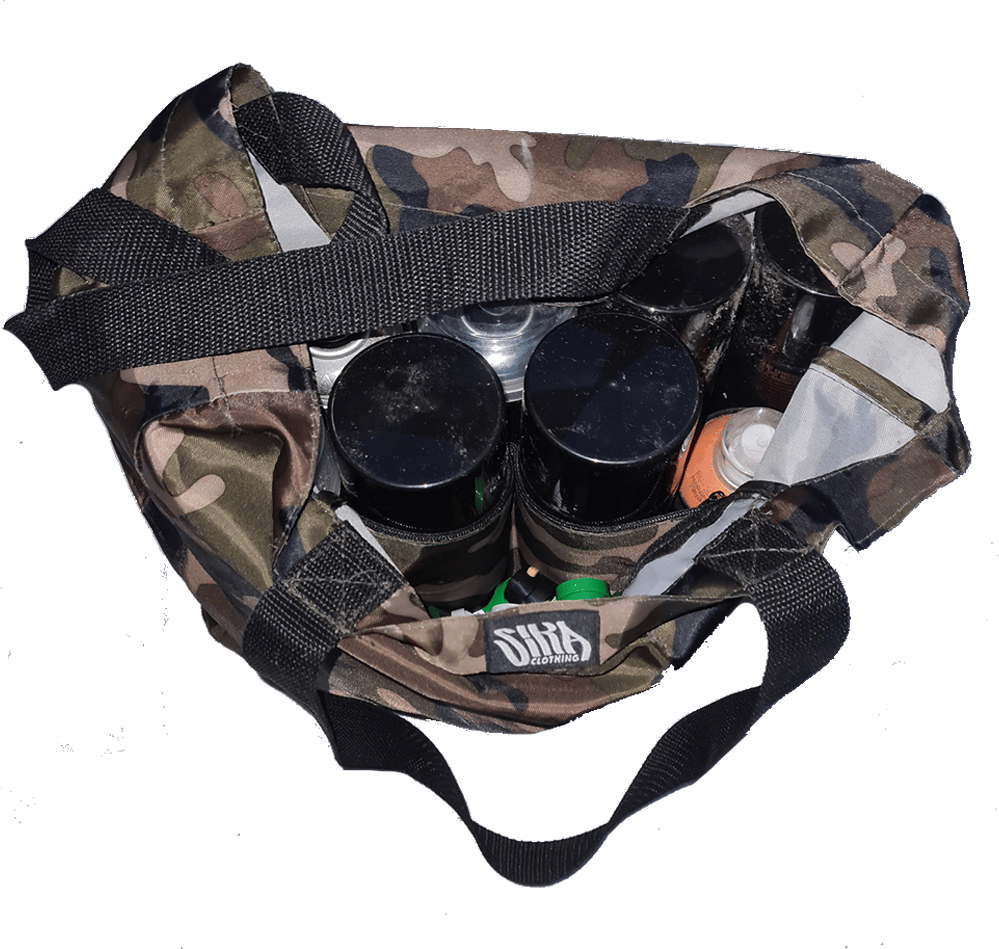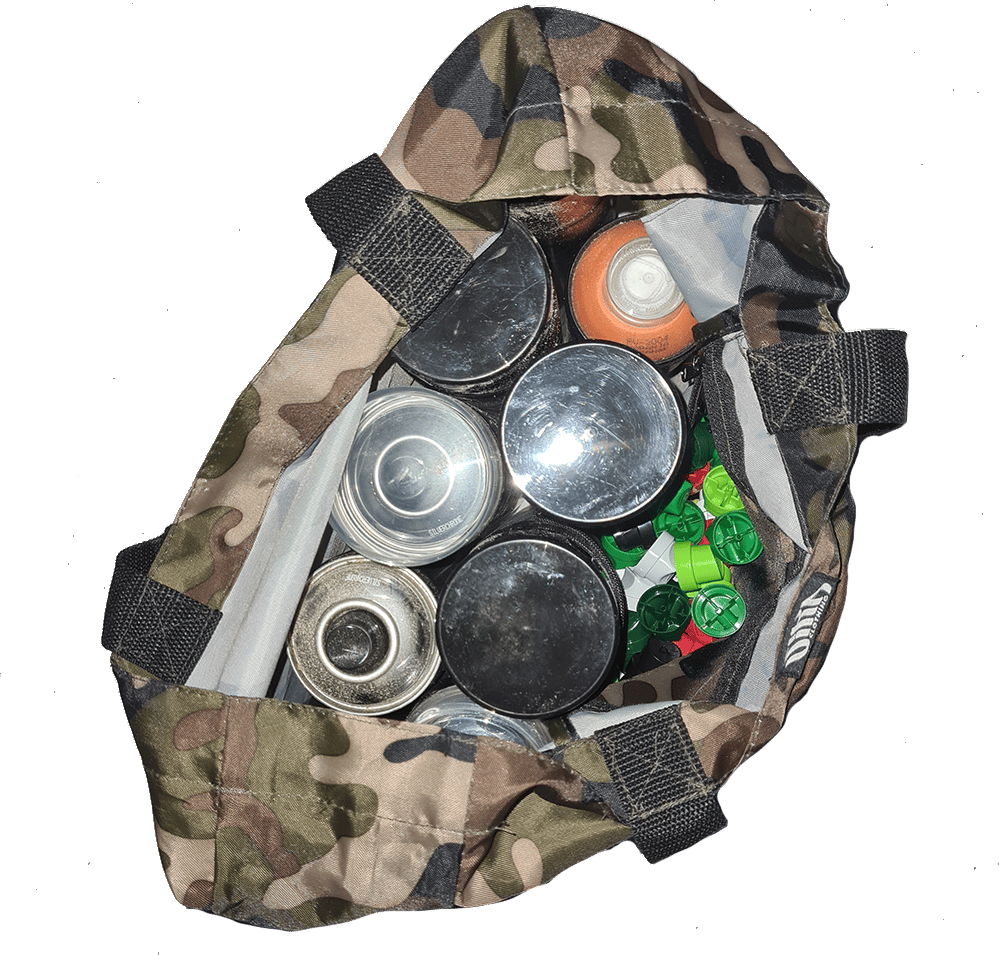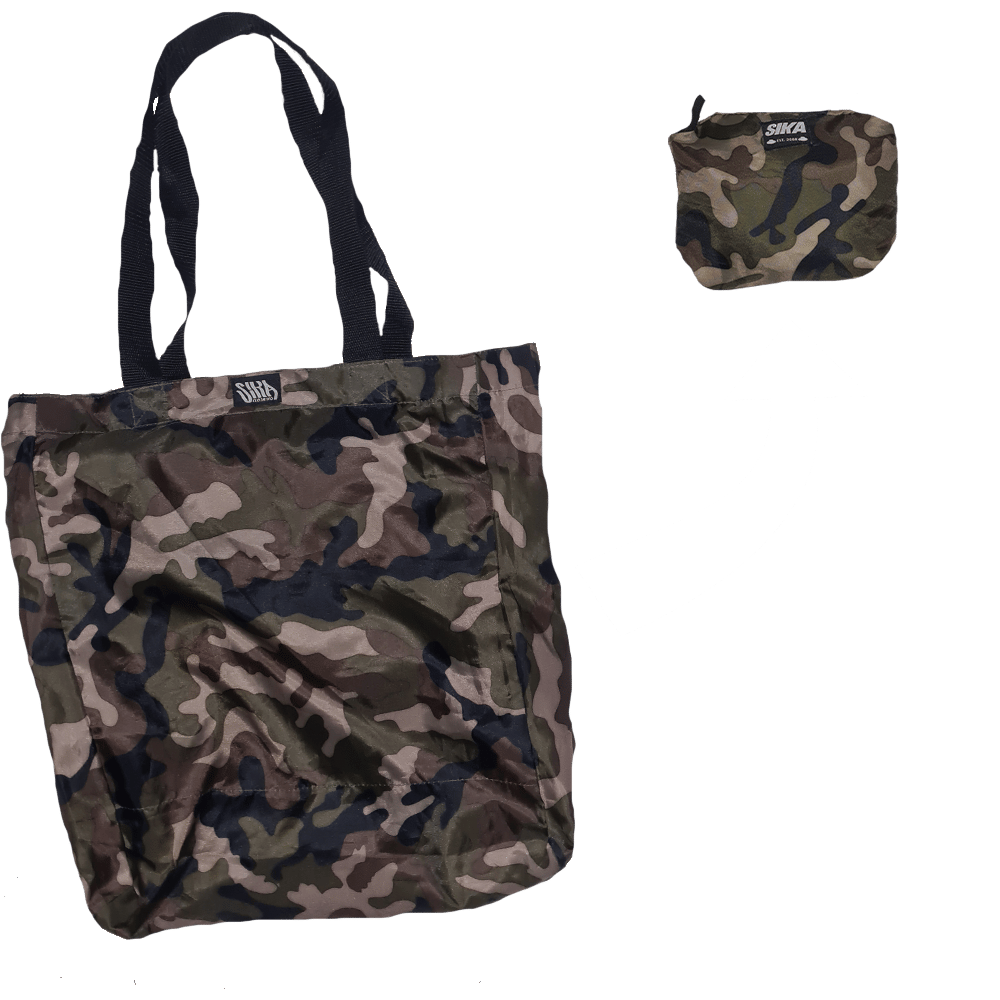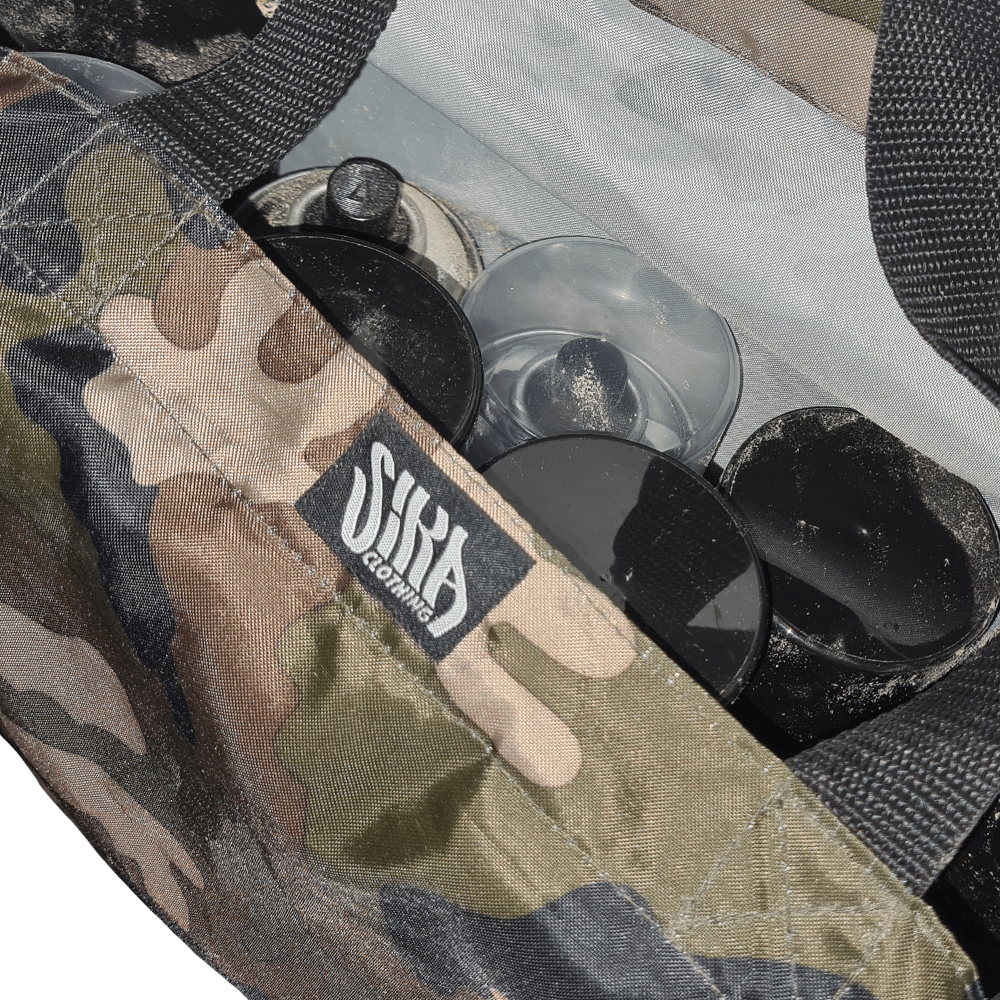 This bag can be used for many things such as holding your gran's shopping or cooking herbs. However it can be used for comfortably and covertly carrying x9 600ml spray cans + enough caps for a wholecar. It even folds into itself for extra stashability. It features...
Internal zipped cap pocket.
Reinforced black webbing handles, 64cm length
x2 embroidered SIKA labels
Camouflage exterior and white inside (can be reversed if you really need to in some situations)
Tall enough to fit 600ml cans of paint and still have something on top of them to not advertise what is in the bag
Internal folding system so it can be stored or stashed easily in its own internal zipped pocket
Lightweight yet durable water resistant polyester (sponge clean only).
Hanging loop.
Size: 34 X 39 X 8cms. Capacity: 12 litres
Please note: This is just the bag for sale, no contents, spray paint or caps are included in the sale. All logos and designs are copyright protected including SIKA studios and ibun. All rights reserved.