SIKA STASHUM Bamboo boxershorts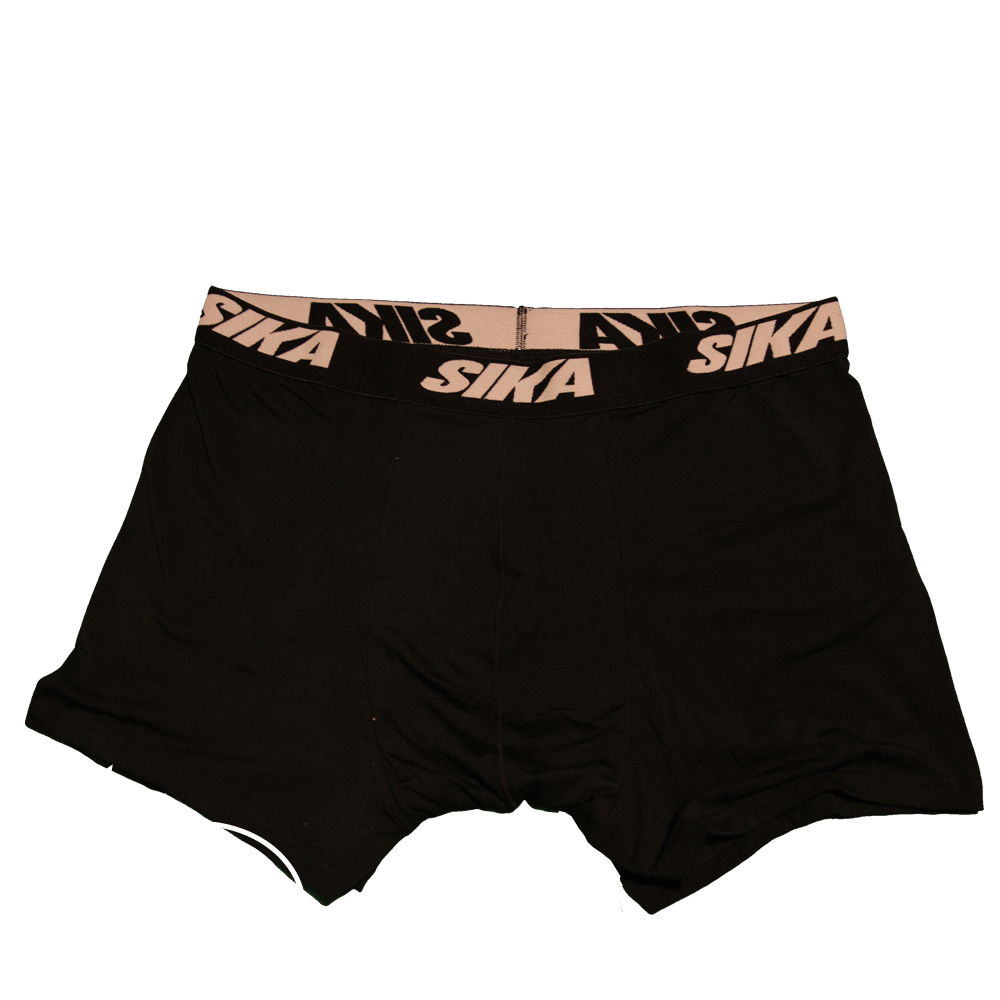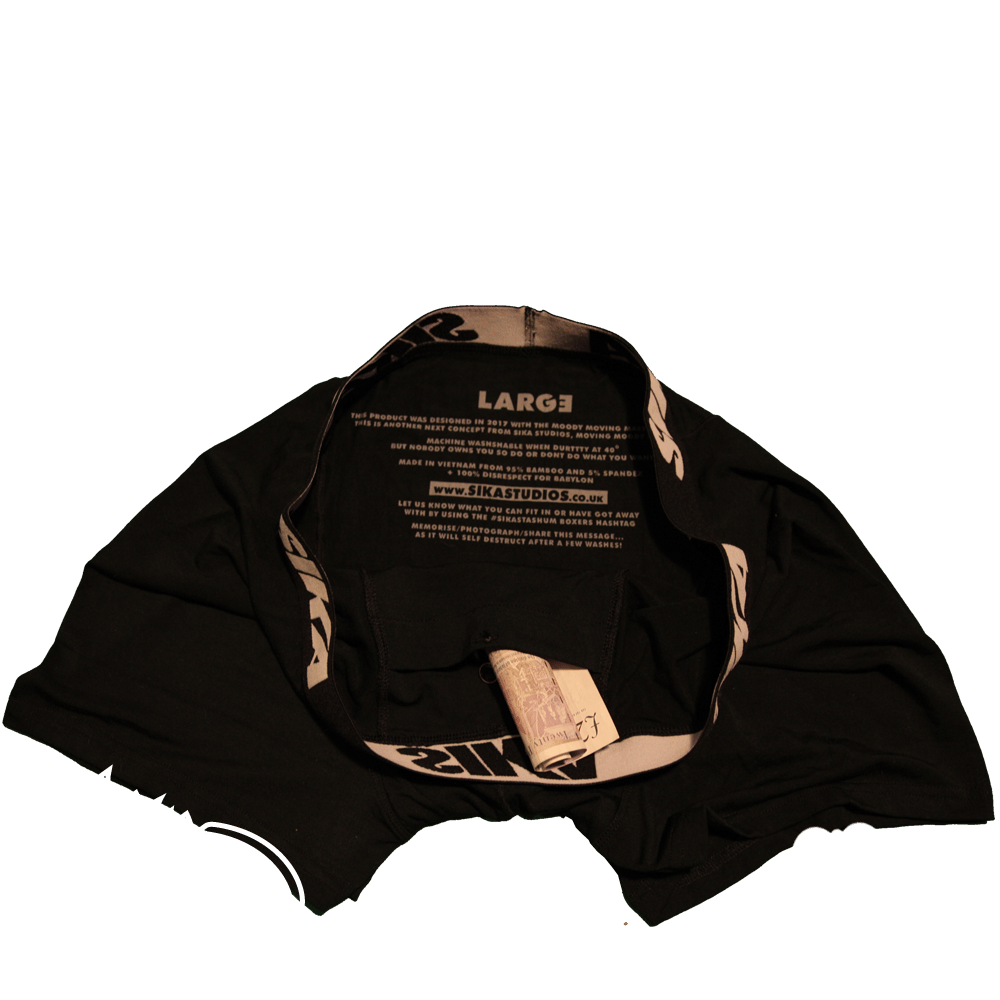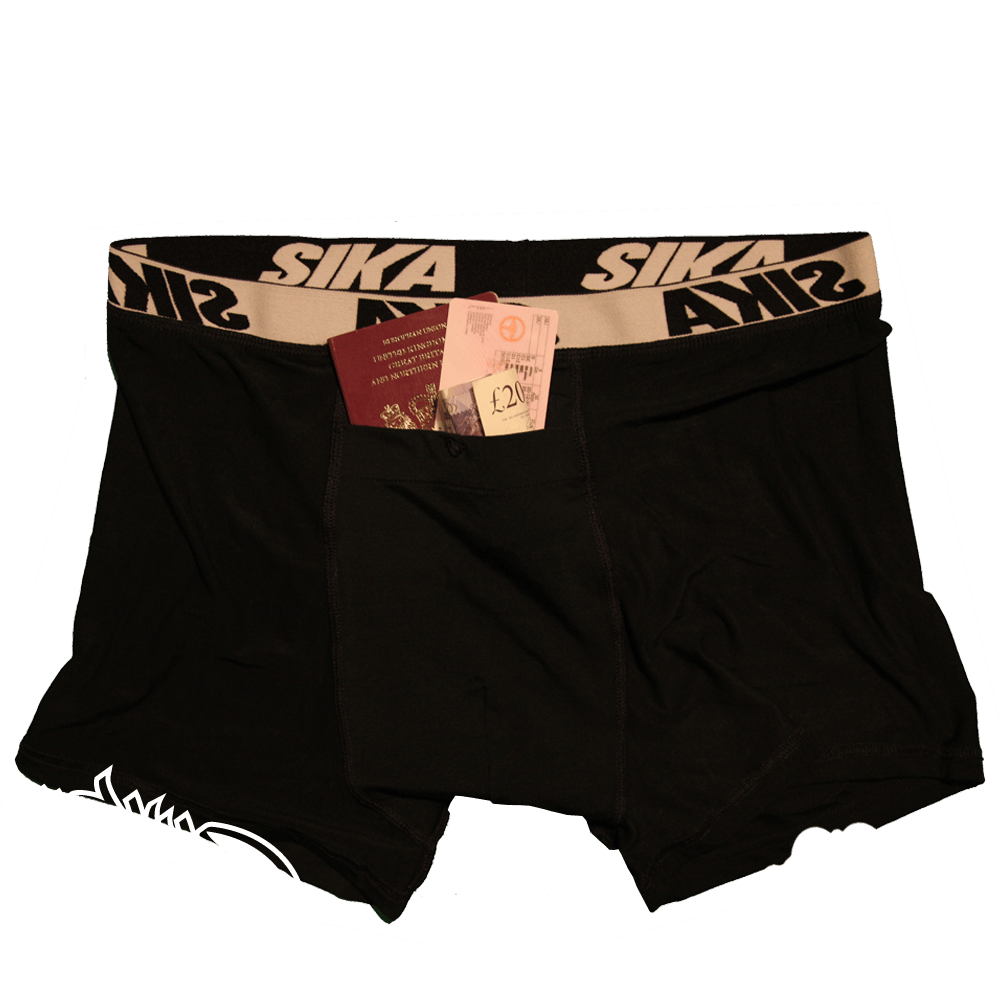 The popular SIKA stash boxers are one of the most functional garments on road! Keep anything safe, sound or covertly in your boxers!!!
Unlike any other stash boxers we have seen, made from bamboo and designed specifically so the pocket keeps your stuff just where you want it + with a button to m byaintain that extra security even in a garden fence hopping type situation! They have gone through an extensive product testing period with no flops whatsoever!
The quality of this product is second to none, made from 95% fine woven bamboo to reduce odour and create the softest feel on road. The size chart is very similar to any other well known brand of boxers but the waistbands a little tighter and stretchier so you have the option to go a size lower for the nut huggers or a size bigger for the dangly posture, all boxers contain the same sized specifically designed stash compartment.
Can you put a price on freedom? YES, we can! Only £9.99... A road man essential.
Please note: all logos and designs are copyright protected including SIKA studios and ibun. All rights reserved.
Postage to destinations outside the UK does not include import duty or taxes, these costs are the responsibility of the buyer.
For hygiene reasons underwear can only be returned if it is in original, unworn condition in original packaging and with all tags/labels still attached.
Contents illustrated are not included!